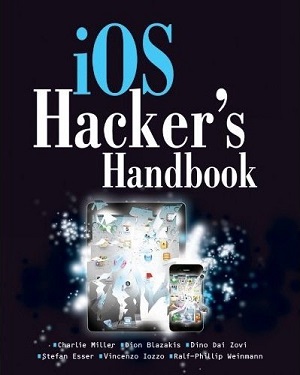 出版时间:2012.5
官网链接:Wiley
下载地址:百度网盘
内容简介:
Discover all the security risks and exploits that can threaten iOS-based mobile devices
iOS is Apple's mobile operating system for the iPhone and iPad. With the introduction of iOS5, many security issues have come to light. This book explains and discusses them all. The award-winning author team, experts in Mac and iOS security, examines the vulnerabilities and the internals of iOS to show how attacks can be mitigated. The book explains how the operating system works, its overall security architecture, and the security risks associated with it, as well as exploits, rootkits, and other payloads developed for it.
Charlie Miller is Principal Research Consultant at Accuvant Labs and a four-time CanSecWest Pwn2Own winner.

Dionysus Blazakis is an expert on iOS and OS X sandbox security mechanisms.

Dino Dai Zovi is coauthor of The Mac Hacker's Handbook and a popular conference speaker.

Stefan Esser is a PHP security expert and leading researcher of iOS security topics.

Vincenzo Iozzo is an independent security researcher focused on Mac OS X and smartphones.

Ralf-Philipp Weinmann holds a PhD in cryptography and has an extensive security background.