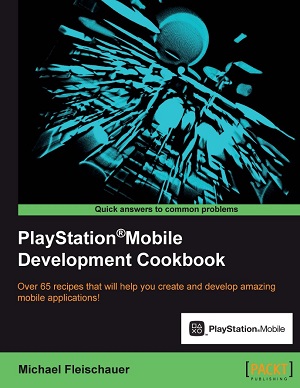 出版时间:2013.3
官网链接:Packt
下载地址:百度网盘 腾讯网盘 360网盘
内容简介:
With the PlayStation®Mobile SDK you can create stunning games for the PlayStation®Vita and PlayStation™Certified devices (PS Certified devices). It includes everything you need to get started, including an IDE for developing your code and even an emulator to test your creations.
"PlayStation®Mobile Development Cookbook"| is an exciting and practical collection of recipes that help you make the most of this exciting new platform. It provides you with everything you need to create complete 2D or 3D games and applications that fully unlock the potential of the SDK.
After quickly covering the basics, you'll learn how to utilize input sources like touch, gamepads, and motion controls, and then move on to more advanced content like creating and animating 2D graphics, networking, playing sound effects and music, adding physics, and then finally jumping into the world of 3D.