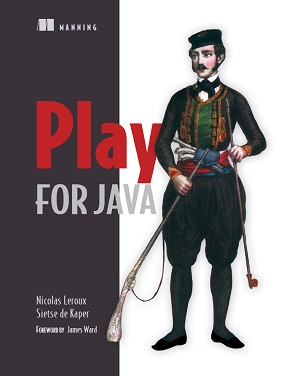 出版时间:2014.2
官网链接:Manning
下载地址:百度网盘
内容简介:
For a Java developer, the Play web application framework is a breath of fresh air. With Play you get the power of Scala's strong type system and functional programming model, and a rock-solid Java API that makes it a snap to create stateless, event-driven, browser-based applications ready to deploy against your existing infrastructure.
Play for Java teaches you to build Java-based web applications using Play 2. This book starts with an overview example and then explores each facet of a typical application by discussing simple snippets as they are added to a larger example. Along the way, you'll contrast Play and JEE patterns and learn how a stateless web application can fit seamlessly in an enterprise Java environment. You'll also learn how to develop asynchronous and reactive web applications.
The book requires a background in Java. No knowledge of Play or of Scala is assumed.
WHAT'S INSIDE:
Build Play 2 applications using Java
Leverage your JEE skills
Work in an asynchronous way
Secure and test your Play application