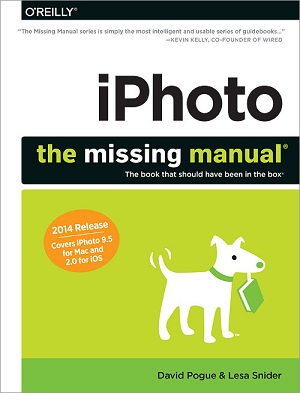 出版时间:2014.5
官网链接:O'Reilly
下载地址:百度网盘
内容简介:
This new edition covers iPhoto 9.5 for Mac and iPhoto 2.0 for iOS.
Whether you're on a Mac or iOS device, iPhoto now makes it easier than ever to organize, edit, publish, print, and share your photos—but neither version of the program offers a manual to help you get going. Fortunately, David Pogue and Lesa Snider offer a clear and objective guide to iPhoto in this witty, authoritative book.
The important stuff you need to know
Organize your collection. Group your pictures by events, albums, people, or places.
Sharpen your editing skills. Use all of iPhoto's editing options, whether you're on a Mac, iPad, iPhone, or iPod Touch.
Dive into new features. Learn about the enhanced mapping system, new slideshow themes, and streamlined printing.
Compare your photos. View multiple shots side by side to determine which is best.
Share your shots online. Post photos on iCloud or Facebook, Flickr, Instagram, and other social sites.
Keep web journals. Create snazzy, customizable online scrapbook pages.
Create projects. Have fun building slideshows, gift books, calendars, and cards.