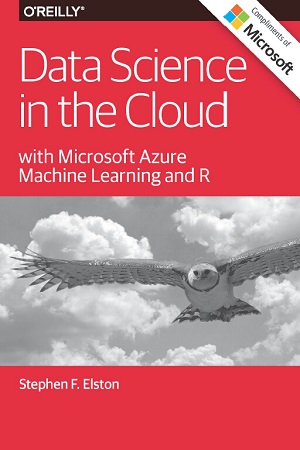 出版时间:2015.2
官网链接:O'Reilly
下载地址:百度网盘(PDF)
内容简介:
Azure ML, Microsoft's Azure Machine Learning cloud platform, provides an easy-to-use and powerful set of cloud-based data transformation and machine-learning tools. With this O'Reilly report, you'll learn the basics of manipulating data and constructing and evaluating models in Azure ML, illustrated by a complete data science example.
Author Stephen Elston from Quantia Analytics performs the required data manipulation throughout the report, and then constructs and evaluates a regression model for a bicycle-sharing-demand dataset. You can follow along by downloading the code and data provided. You'll then learn how to publish your trained models as web services in the Azure cloud.
This report will show you how:
Azure ML provides a powerful environment for the creation and cloud deployment of predictive analytic solutions
R code is readily integrated into the Azure ML workflow
Careful development, selection, and filtering of features is the key to most data science problems
Recognizing business goals and requirements is essential to creating a successful data science solution
A complete understanding of residuals is essential to the evaluation of predictive model performance
Stephen F. Elston, Managing Director of Quantia Analytics, LLC, is a big-data geek and data scientist, with over two decades of experience using R and S/SPLUS for predictive analytics and machine learning. He's been developing, selling, and supporting analytics software for over two decades.