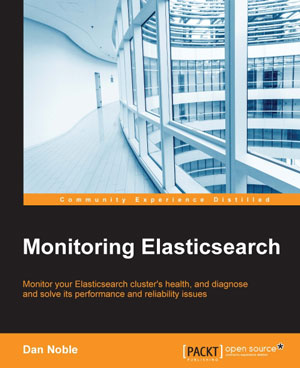 出版时间:2016.7
官网链接:Packt
下载地址:百度网盘(PDF+EPUB+MOBI)
内容简介:
Book Description
ElasticSearch is a distributed search server similar to Apache Solr with a focus on large datasets, a schema-less setup, and high availability. This schema-free architecture allows ElasticSearch to index and search unstructured content, making it perfectly suited for both small projects and large big data warehouses with petabytes of unstructured data.
This book is your toolkit to teach you how to keep your cluster in good health, and show you how to diagnose and treat unexpected issues along the way. You will start by getting introduced to ElasticSearch, and look at some common performance issues that pop up when using the system. You will then see how to install and configure ElasticSearch and the ElasticSearch monitoring plugins. Then, you will proceed to install and use the Marvel dashboard to monitor ElasticSearch. You will find out how to troubleshoot some of the common performance and reliability issues that come up when using ElasticSearch. Finally, you will analyze your cluster's historical performance, and get to know how to get to the bottom of and recover from system failures.
This book will guide you through several monitoring tools, and utilizes real-world cases and dilemmas faced when using ElasticSearch, showing you how to solve them simply, quickly, and cleanly.
What You Will Learn
Explore your cluster with ElasticSearch-head and BigDesk
Access the underlying data of the ElasticSearch monitoring plugins using the ElasticSearch API
Analyze your cluster's performance with Marvel
Troubleshoot some of the common performance and reliability issues that come up when using ElasticSearch
Analyze a cluster's historical performance, and get to the bottom of and recover from system failures
Use and install various other tools and plugins such as Kibana and Kopf, which is helpful to monitor ElasticSearch