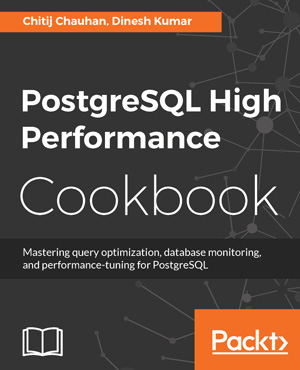 出版时间:2017.3
官网链接:Packt
下载地址:百度网盘(PDF+EPUB)
内容简介:
Book Description
PostgreSQL is one of the most powerful and easy to use database management systems. It has strong support from the community and is being actively developed with a new release every year. PostgreSQL supports the most advanced features included in SQL standards. It also provides NoSQL capabilities and very rich data types and extensions. All of this makes PostgreSQL a very attractive solution in software systems.
If you run a database, you want it to perform well and you want to be able to secure it. As the world's most advanced open source database, PostgreSQL has unique built-in ways to achieve these goals. This book will show you a multitude of ways to enhance your database's performance and give you insights into measuring and optimizing a PostgreSQL database to achieve better performance.
This book is your one-stop guide to elevate your PostgreSQL knowledge to the next level. First, you'll get familiarized with essential developer/administrator concepts such as load balancing, connection pooling, and distributing connections to multiple nodes. Next, you will explore memory optimization techniques before exploring the security controls offered by PostgreSQL. Then, you will move on to the essential database/server monitoring and replication strategies with PostgreSQL. Finally, you will learn about query processing algorithms.
What You Will Learn
Build replication strategies for homogeneous and heterogeneous databases
Test and build a powerful machine with multiple bench marking techniques
Get to know a few SQL injection techniques
Find out how to manage the replication using multiple tools
Benchmark the database server using multiple strategies
Work with the query processing algorithms and their internal behaviors
Build a proper plan to upgrade or migrate to PostgreSQL from other databases
See the essential database load balancing techniques and the various partitioning approaches PostgreSQL provides
Learn memory optimization techniques and database server configurations