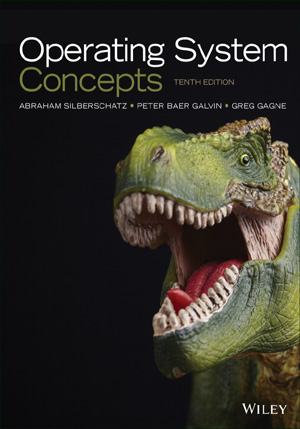 出版时间:2018.4
官网链接:Wiley
下载地址:百度网盘(truePDF)
内容简介:
The tenth edition of Operating System Concepts has been revised to keep it fresh and up-to-date with contemporary examples of how operating systems function, as well as enhanced interactive elements to improve learning and the student's experience with the material. It combines instruction on concepts with real-world applications so that students can understand the practical usage of the content. End-of-chapter problems, exercises, review questions, and programming exercises help to further reinforce important concepts. New interactive self-assessment problems are provided throughout the text to help students monitor their level of understanding and progress. A Linux virtual machine (including C and Java source code and development tools) allows students to complete programming exercises that help them engage further with the material.
New to this edition
New, updated content throughout including increased coverage of multicore systems and parallel programming, mobile systems including IOS and Android, memory, security, and an updated Linux chapter.
New chapters on file-system internals and Windows 10.
Many new exercises, programming problems, and programming projects.