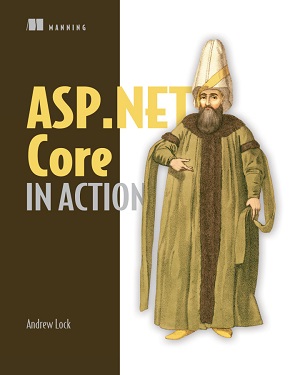 出版时间:2018.6
官网链接:Manning
下载地址:百度网盘(truePDF)
内容简介:
about the technology
The dev world has permanently embraced open platforms with flexible tooling, and ASP.NET Core has changed with it. This free, open source web framework delivers choice without compromise. You can enjoy the benefits of a mature, well-supported stack and the freedom to develop and deploy from and onto any cloud or on-prem platform.
about the book
ASP.NET Core in Action opens up the world of cross-platform web development with .NET. You'll start with a crash course in .NET Core, immediately cutting the cord between ASP.NET and Windows. Then, you'll begin to build amazing web applications step by step, systematically adding essential features like logins, configuration, dependency injection, and custom components. Along the way, you'll mix in important process steps like testing, multiplatform deployment, and security.
what's inside
Covers ASP.NET Core 2.0
Dynamic page generation with the Razor templating engine
Developing ASP.NET Core apps for non-Windows servers
Clear, annotated examples in C#
about the reader
Readers need intermediate experience with C# or a similar language.
about the author
Andrew Lock has been developing professionally with ASP.NET for the last seven years. His focus is currently on the ASP.NET Core framework.