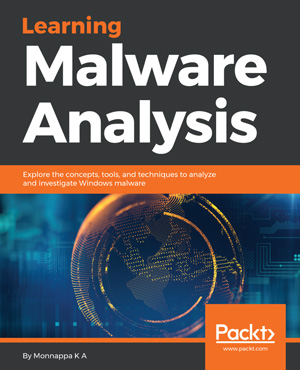 出版时间:2018.6
官网链接:Packt
下载地址:百度网盘(truePDF)
内容简介:
Book Description
Malware analysis and memory forensics are powerful analysis and investigation techniques used in reverse engineering, digital forensics, and incident response. With adversaries becoming sophisticated and carrying out advanced malware attacks on critical infrastructures, data centers, and private and public organizations, detecting, responding to, and investigating such intrusions is critical to information security professionals. Malware analysis and memory forensics have become must-have skills to fight advanced malware, targeted attacks, and security breaches.
This book teaches you the concepts, techniques, and tools to understand the behavior and characteristics of malware through malware analysis. It also teaches you techniques to investigate and hunt malware using memory forensics.
This book introduces you to the basics of malware analysis, and then gradually progresses into the more advanced concepts of code analysis and memory forensics. It uses real-world malware samples, infected memory images, and visual diagrams to help you gain a better understanding of the subject and to equip you with the skills required to analyze, investigate, and respond to malware-related incidents.
What You Will Learn
Create a safe and isolated lab environment for malware analysis
Extract the metadata associated with malware
Determine malware's interaction with the system
Perform code analysis using IDA Pro and x64dbg
Reverse-engineer various malware functionalities
Reverse engineer and decode common encoding/encryption algorithms
Perform different code injection and hooking techniques
Investigate and hunt malware using memory forensics
Authors
Monnappa K A
Monnappa K A works for Cisco Systems as an information security investigator focusing on threat intelligence and the investigation of advanced cyber attacks. He is a member of the Black Hat review board, the creator of Limon Linux sandbox, the winner of the Volatility plugin contest 2016, and the co-founder of the Cysinfo cybersecurity research community. He has presented and conducted training sessions at various security conferences including Black Hat, FIRST, OPCDE, and DSCI. He regularly conducts training at the Black Hat Security Conference in USA, Asia, and Europe.