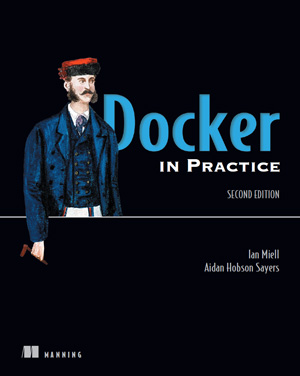 出版时间:2019.2
官网链接:Manning
下载地址:百度网盘(truePDF)
内容简介:
Docker in Practice, Second Edition presents over 100 practical techniques, hand-picked to help you get the most out of Docker. Following a Problem/Solution/Discussion format, you'll walk through specific examples that you can use immediately, and you'll get expert guidance on techniques that you can apply to a whole range of scenarios.
about the technology
Docker's simple idea—wrapping an application and its dependencies into a single deployable container—created a buzz in the software industry. Now, containers are essential to enterprise infrastructure, and Docker is the undisputed industry standard. So what do you do after you've mastered the basics? To really streamline your applications and transform your dev process, you need relevant examples and experts who can walk you through them. You need this book.
about the book
Docker in Practice, Second Edition teaches you rock-solid, tested Docker techniques, such as replacing VMs, enabling microservices architecture, efficient network modeling, offline productivity, and establishing a container-driven continuous delivery process. Following a cookbook-style problem/solution format, you'll explore real-world use cases and learn how to apply the lessons to your own dev projects.
what's inside
Continuous integration and delivery
The Kubernetes orchestration tool
Streamlining your cloud workflow
Docker in swarm mode
Emerging best practices and techniques
about the reader
Written for developers and engineers using Docker in production.
about the authors
Ian Miell and Aidan Hobson Sayers are seasoned infrastructure architects working in the UK. Together, they used Docker to transform DevOps at one of the UK's largest gaming companies.