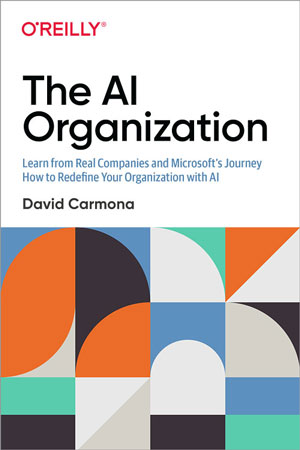 出版时间:2019.11
官网链接:O'Reilly
下载地址:百度网盘(EPUB)
提取码 :gz8j
内容简介:
Much in the same way that software transformed business in the past two decades, AI is set to redefine organizations and entire industries. Just as every company is a software company today, every company will soon be an AI company.
This practical guide explains how business and technical leaders can embrace this new breed of organization. Based on real customer experience, Microsoft's David Carmona covers the journey necessary to become an AI Organization—from applying AI in your business today to the deep transformation that can empower your organization to redefine the industry.
You'll learn the core concepts of AI as they are applied to real business, explore and prioritize the most appropriate use cases for AI in your company, and drive the organizational and cultural change needed to transform your business with AI.