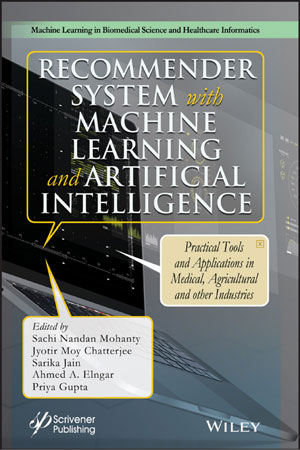 出版时间:2020.7
官网链接:Wiley
下载地址:百度网盘(PDF)
提取码 :fd6s
内容简介:
This book is a multi-disciplinary effort that involves world-wide experts from diverse fields, such as artificial intelligence, human computer interaction, information technology, data mining, statistics, adaptive user interfaces, decision support systems, marketing, and consumer behavior. It comprehensively covers the topic of recommender systems, which provide personalized recommendations of items or services to the new users based on their past behavior. Recommender system methods have been adapted to diverse applications including social networking, movie recommendation, query log mining, news recommendations, and computational advertising.
This book synthesizes both fundamental and advanced topics of a research area that has now reached maturity. Recommendations in agricultural or healthcare domains and contexts, the context of a recommendation can be viewed as important side information that affects the recommendation goals. Different types of context such as temporal data, spatial data, social data, tagging data, and trustworthiness are explored. This book illustrates how this technology can support the user in decision-making, planning and purchasing processes in agricultural & healthcare sectors.
ABOUT THE AUTHOR
Sachi Nandan Mohanty received his PhD from IIT Kharagpur, India in 2015 and is now at ICFAI Foundation for Higher Education, Hyderabad, India.
Jyotir Moy Chatterjee is working as an Assistant Professor (IT) at Lord Buddha Education Foundation, Kathmandu, Nepal. He has completed M.Tech in Computer Science & Engineering from Kalinga Institute of Industrial Technology, Bhubaneswar, India.
Sarika Jain obtained her PhD in the field of Knowledge Representation in Artificial Intelligence in 2011. She has served in the field of education for over 18 years and is currently in service at the National Institute of Technology, Kurukshetra.
Ahmed A. Elngar is the Founder and Head of Scientific Innovation Research Group (SIRG) and Assistant Professor of Computer Science at the Faculty of Computers and Information, Beni-Suef University, Egypt.
Priya Gupta is working as an Assistant Professor in the Department of Computer Science at Maharaja Agrasen College, University of Delhi. Her Doctoral Degree is from BIT (Mesra), Ranchi.