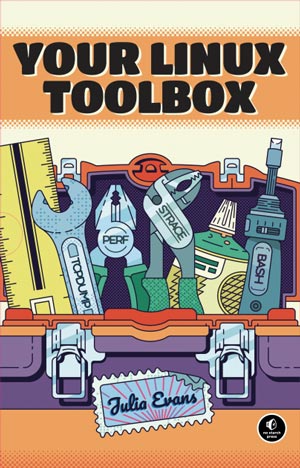 出版时间:2019.8
官网链接:No Starch Press
下载地址:百度网盘(PDF)
提取码 :5c48
内容简介:
Get the most out of your Linux system using tools you already have! These illustrated zines by Julia Evans (@b0rk) will teach you how simple it can be to tame the powerful beast called Linux. And for the first time, her tips and tricks are together in one place.
Find out what your programs are doing and why. Understand how your system's parts talk to each other and what to do when they bicker. And see how a cat GIF travels from a distant server to your very own screen.
Includes 7 zines:
So You Want to Be a Wizard
Bite-Size Linux!
Networking, ACK!
Let's Learn tcpdump!
Linux Debugging Tools You'll Love
Spying on Your Programs with strace
Profiling & Tracing with perf
Author Bio
Julia Evans is a Montreal-based software developer at Stripe. She's a co-organizer of !!con, a regular speaker at programming conferences, and an author of awesome programming zines.