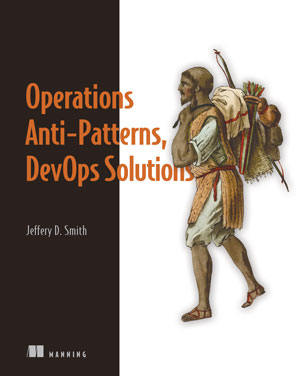 出版时间:2020.10
官网链接:Manning
下载地址:百度网盘(PDF+EPUB+MOBI)
提取码 :d4h4
内容简介:
Operations Anti-Patterns, DevOps Solutions shows how to implement DevOps techniques in the kind of imperfect environments most developers work in. Part technology tutorial, part reference manual, and part psychology handbook, this practical guide shows you realistic ways to bring DevOps to your team when you don't have the flexibility to make sweeping changes in organizational structure.
about the technology
To some extent, all organizations—even yours—suffer from poor development practices, garbled communications, and outdated legacy systems. The good news is DevOps can help you improve your processes. First, however, you'll need to recognize the core issues holding you back. This book empowers you to deliver DevOps with limited resources while navigating the office politics and entrenched mindsets that are all too common in actual workplaces.
about the book
Operations Anti-Patterns, DevOps Solutions offers clear steps for transforming development and communication. Using jargon-free language, this book describes incremental techniques that pay off immediately. Streamline your workflow, manage unplanned time, and build operational metrics. Whatever your issues, this book holds the keys to organizational success.
what's inside
Turn failure into opportunity
Drive change through culture
Break down knowledge silos
Settle middle management turf wars
about the reader
For team leaders and managers.
about the author
Jeffery D. Smith has been in the technology industry for over 15 years. He has managed DevOps transformations at the ad-tech firm Centro and the online ordering platform Grubhub.