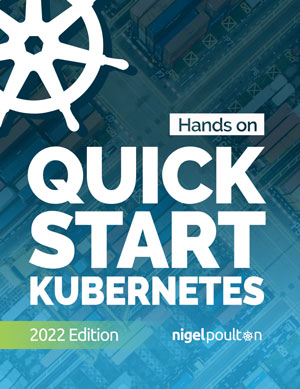 出版时间:2022.1
官网链接:O'Reilly
下载地址:百度网盘(PDF+EPUB)
内容简介:
Demystify Kubernetes, the architecture and how to deploy apps. Brought to you by best-selling author and global training guru Nigel Poulton, Quick Start Kubernetes is the fastest way to wrap your head around Kubernetes and get your hands-on deploying a simple app. When you've finished the book, you'll be ready to rock-and-roll with Kubernetes.
About the Book
Do you need to figure out what Kubernetes is all about? Do you like learning through hands-on?
If yes, this is the book for you…
Quick Start Kubernetes, brought to you by best-selling author Nigel Poulton, assumes zero prior experience and gets you to the point you can hold your own deploying and managing a simple app. And it does it in less than 100 pages!
You'll learn:
Why we have Kubernetes
What Kubernetes is
Where Kubernetes is going
The fundamentals of Kubernetes architecture
You'll also perform the following hands-on tasks:
Build a cluster
Containerize an app
Deploy the app to Kubernetes
Break the app and watch it self-heal
Scale the app
Perform a rolling update
Along the way, Nigel will explain everything as clearly as possible and bust every piece of jargon.
When you're done, you'll be in love with Kubernetes and ready to put your skills to use.