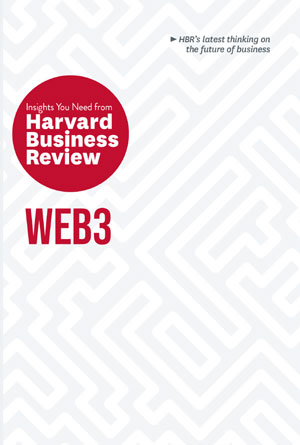 出版时间:2023.3
官网链接:Amazon
下载地址:百度网盘(PDF+EPUB)
内容简介:
Web3 may be the next big disrupter in business. Don't be caught unprepared.
Blockchain and crypto aren't just for speculators anymore—they're the backbone of the rising decentralized internet. Web3 has the potential to rewrite the past decade's rules: monopolies may be shattered, the web could be remade, and an entirely new breed of products and services will likely emerge. Where does your business fit in? Web3: The Insights You Need from Harvard Business Review will show you how today's most innovative organizations are choosing Web3, experimenting with their brands, evaluating their risks, and preparing to win in the newer, better internet age.
Business is changing. Will you adapt or be left behind?
Get up to speed and deepen your understanding of the topics that are shaping your company's future with the Insights You Need from Harvard Business Review series. Featuring HBR's smartest thinking on fast-moving issues—blockchain, cybersecurity, AI, and more—each book provides the foundational introduction and practical case studies your organization needs to compete today and collects the best research, interviews, and analysis to get it ready for tomorrow.
You can't afford to ignore how these issues will transform the landscape of business and society. The Insights You Need series will help you grasp these critical ideas—and prepare you and your company for the future.