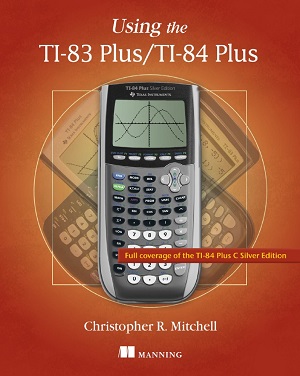 出版时间:2013.8
官网链接:Manning
下载地址:百度网盘
内容简介:
With so many features and functions, the TI-83 Plus/TI-84 Plus graphing calculators can be a little intimidating. This book turns the tables and puts you in control! In it you'll find terrific tutorials that guide you through the most important techniques, dozens of examples and exercises that let you learn by doing, and well-designed reference materials so you can find the answers to your questions fast.
Using the TI-83 Plus/TI-84 Plus starts by making you comfortable with these powerful calculators' screens, buttons, and special vocabulary. Then, you'll explore key features while you tackle problems just like the ones you'll see in your math and sciences classes.
Written for anyone who wants to use the TI-83 Plus/TI-84 Plus. No advanced knowledge of math and science is required.
WHAT'S INSIDE:
Get up and running with your calculator fast!
Lots of examples
Special tips for SAT and ACT math
Covers the color-screen TI-84 Plus C Silver Edition