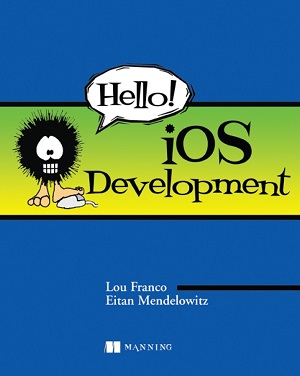 出版时间:2013.7
官网链接:Manning
下载地址:百度网盘 腾讯网盘 360网盘(f656)
内容简介:
To create a successful iPhone or iPad app you need a great idea, serious commitment, and some programming know-how. If you supply the idea and the commitment, this entertaining and easy-to-read book will help you pick up the coding skills you need to bring your app to life.
Hello! iOS Development is a tutorial designed for new iOS developers. It builds on your existing programming knowledge to create apps for the iPhone and iPad using the Objective-C language and Apple's free Xcode tools. Characters from the User Friendly cartoon series guide you as you write your first apps and add them to the AppStore.
Written for readers with beginning-level programming skills. No prior experience with iOS development is assumed.
WHAT'S INSIDE:
No iPhone or iPad development experience required
Go from napkin sketch to finished app
Publish your apps in the AppStore
Easy writing style with visual learning aids