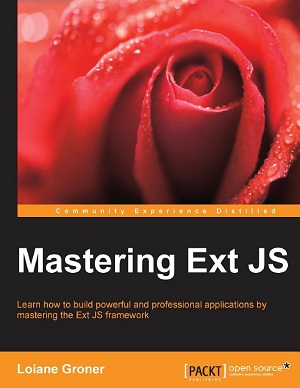 出版时间:2013.7
官网链接:Packt
下载地址:百度网盘
内容简介:
Ext JS 4 is a JavaScript framework that provides you with the resources to build multi-browser, high-performance, and rich Internet applications.
Mastering Ext JS is a practical, hands-on guide that will teach you how to develop a complete application with Ext JS. You'll begin by learning how to create the project's structure and login screen before mastering advanced level features such as dynamic menus and master-detail grids, before finally preparing the application for production.
Mastering Ext JS will help you to utilize Ext JS to its full potential and will show you how to create a complete Ext JS application from the scratch, as well as explaining how to create a WordPress theme.
You will learn how to create user and group security, master-detail grids and forms, charts, trees, and how to export data to excel including PDF and images, always focusing on best practices.
You will also learn how to customize themes and how to prepare the application to be ready for deployment upon completion. Each chapter of the book is focused on one task and helps you understand and master an individual aspect of the application.
By the end of the book, you will have learned everything you need to know to truly master Ext JS and to start building advanced applications.
What you will learn from this book:
Develop a content management module
Handle the information on the server side, avoiding the need for JSON files
Create a WordPress theme
Develop a client e-mail, groups, and security module
Build the application for production
Test an Ext JS application
Reuse code to build the same application as a mobile app