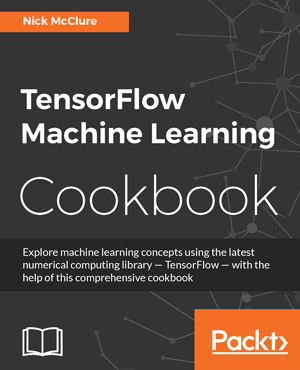 出版时间:2017.2
官网链接:Packt
下载地址:百度网盘(PDF+EPUB+MOBI)
内容简介:
Book Description
TensorFlow is an open source software library for Machine Intelligence. The independent recipes in this book will teach you how to use TensorFlow for complex data computations and will let you dig deeper and gain more insights into your data than ever before. You'll work through recipes on training models, model evaluation, sentiment analysis, regression analysis, clustering analysis, artificial neural networks, and deep learning – each using Google's machine learning library TensorFlow.
This guide starts with the fundamentals of the TensorFlow library which includes variables, matrices, and various data sources. Moving ahead, you will get hands-on experience with Linear Regression techniques with TensorFlow. The next chapters cover important high-level concepts such as neural networks, CNN, RNN, and NLP.
Once you are familiar and comfortable with the TensorFlow ecosystem, the last chapter will show you how to take it to production.
What You Will Learn
Become familiar with the basics of the TensorFlow machine learning library
Get to know Linear Regression techniques with TensorFlow
Learn SVMs with hands-on recipes
Implement neural networks and improve predictions
Apply NLP and sentiment analysis to your data
Master CNN and RNN through practical recipes
Take TensorFlow into production